She is the wife of Ray Embrey and was also the wife of Hancock 80 years ago (she does not age just like Hancock). Mary Embery and Hancock belong to a species of immortal beings, that were called gods and angels by numerous cultures thousands of years ago. She and Hancock existed 3,000 years ago, and each of their brethren were paired in twos. Whenever they are near by, they lose their powers, but when seperated they regain them. They are the last of their kind, and they were destined to be together.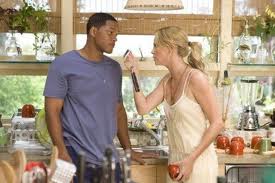 Like Hancock, she also has superpowers ..... including flight, superstrength, invincibility, super speed, healing factor, and according to director's cut, she has the ability to control lightning.
She is quite attractive, and like Hancock she dislikes being insulted with a certain word. 
Ad blocker interference detected!
Wikia is a free-to-use site that makes money from advertising. We have a modified experience for viewers using ad blockers

Wikia is not accessible if you've made further modifications. Remove the custom ad blocker rule(s) and the page will load as expected.